Nitto ATP Finals: The Transition To Turin
Italy's first capital will be the epicentre of the tennis world next November as the Nitto ATP Finals moves to Turin, a stunning city in Northern Italy that's known for its grand palazzos, fabulous regional cuisine, Baroque architecture, and its rich sporting tradition.
After 12 years anchored at The O2 in London, the move to Turin could not be better timed. No other nation has made more recent progress in producing top tennis talent than the glorious country that gave us pizza, pasta and the piano, among many other indispensable treasures. There are now eight Italian players, including Turin native Lorenzo Sonego, in the Top 100 of the FedEx ATP Rankings, double the number from 10 years ago. Many more are likely to follow thanks to the country's substantial investment in the sport, which includes supporting the second most ATP Challenger tournaments in the world, behind only the United States.
According to Alberto Sacco, Turin's Deputy Mayor in charge of Commerce and Tourism, the city's drive to bring the world's greatest tennis players to Torino, as the Italians call the city, started with its young, tennis-loving mayor, Chiara Appendino, who met her husband on a tennis court. Mayor Appendino told the Italian tennis channel Supertennis that the success of tournaments like the Next Gen ATP Finals in Milan and the Internazionali BNL d'Italia in Rome and Italian players like Jannik Sinner, Matteo Berrettini, and Sonego helped bring the Nitto ATP Finals to her hometown. "We are extremely proud that Turin has been chosen to host the [Nitto] ATP Finals (from) 2021-2025, as sport has long been a significant part of the history and the culture of our city," Mayor Appendino said.
Sacco, says that the Torinesi, as natives of Turin are called, can't wait to welcome tennis fans and players to their city. "Torino is a beautiful city with a good climate, incredible palaces, great food, beautiful hotels, shops and museums."
Indeed, travellers have been raving about underrated Turin since at least 1878 when Mark Twain spent time in the city and fell in love with the place.
"Turin is a beautiful city, its spaciousness exceeds, I think, everything that has ever been conceived before," he wrote. "Its streets are extraordinarily wide, the paved squares prodigious, the houses are huge and well-built…One walks along these spacious and always sheltered streets, and along the way passes by the most gracious shops and the most inviting restaurants."
The philosopher Friedrich Nietzsche lived in Turin a decade after Twain's visit, and fell in love with the city's miles of porticos, its second-hand bookstores, and its gelato. He called it "the capital of discovery, the first place in which I am possible".
If you're never been to Turin, you may only be aware of a few of its principal claims to fame. Surrounded by rolling green hills and Alpine peaks, it's the home of the Juventus football club; it hosted the Winter Olympics in 2006, and the Cathedral of Turin holds the Shroud of Turin, an ancient burial shroud depicting Jesus of Nazareth, which believers think he was wrapped in after his crucifixion. But there's a lot more to know and love about this enchanting city of about 900,000 on the banks of Italy's longest river, the Po.
Tourist arrivals plunged in Italy and around the world in 2020, but with Covid-19 vaccines on the way, Italy's top destinations — Rome, Venice, and Florence — will no doubt be inundated with visitors thanks to a massive pent up demand from people around the world who've been cooped up and want to travel. If you love Italy and want to enjoy its dolce vita without the crowds and high prices, a lovely, unspoiled city like Turin is well worth a second look, especially if you're a tennis fan who'd like to take in the tournament along with a dose of Italian culture.
Founded about 2,400 years ago by a Celtic tribe, the Taurini, the original name for Turin comes from the Celtic word "tau", which means mountain. Torino means "little bull" and the bull is a symbol of the city. The Savoy family conquered the city and ruled for some 600 years.
Turin was a hotbed of Italian nationalism and served as Italy's first unified capital from 1861 until 1865 when it moved to Florence (and later Rome.) It was and still is a centre for trade and industry and the great wealth that commerce has brought the region resulted in what is now a bounty for the visitor: spectacular palaces, cathedrals, gardens, parks and public art galore. It's no wonder that Conde Nasté Traveler magazine has called Turin the Paris of Italy.
A few of the area's standout attractions include the fabulous art and architecture of the Savoy Residences, a collection of palazzos, villas and other notable buildings that are UNESCO World Heritage Sites, the Museo Egizio, which has the largest collection of Egyptian antiquities outside Egypt, and the national museum of cinema, where you can check out Federico Fellini's famous red scarf and learn about the city's contribution to Italy's film culture.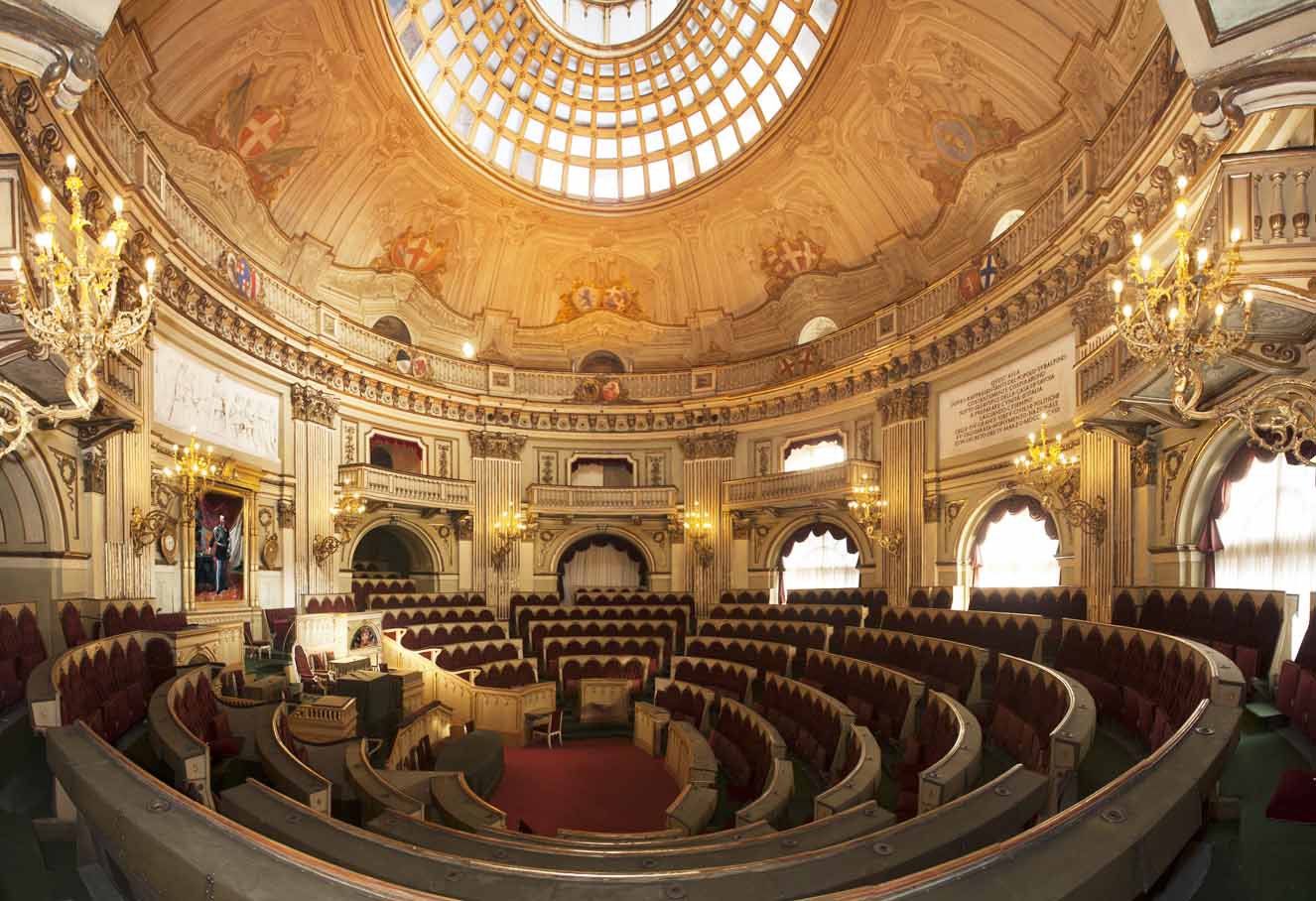 Turin is also a city of readers. In his book, Stranger in Turin, Italo Calvino called it a city of "rational, clarifying intelligence". Liberia Luxemburg, the city's oldest bookstore, is worth a trip, as are the bookstalls along the Via Po, the street where Nietzsche is said to have gone mad after seeing a horse flogged while out for a stroll on January 3, 1889.
Of course, this being Italy, you'd have to try very, very hard to find something bad to eat or drink in Turin and the surrounding region of Piedmont. Sacco says that the city is Italy's unofficial chocolate capital; there's an annual chocolate festival that takes place each year in November, typically right around the same time as the Nitto ATP Finals. Bicerin is Turin's take on a decadent hot chocolate — it's a layered mix of chocolate, espresso and heavy cream or milk served in a tulip-shaped glass.
Turin is also home to Grom, one of the world's premier gelato chains. A great local flavour to try at Grom or another local institution like Alberto Marchetti Gelaterie is gianduia, which is a milk chocolate-hazelnut mix that inspired the recipe for Nutella. The city is also home to the coffee company, Lavazza; you can people-watch and get your caffeine fix in style at one of Turin's historic cafe's like Al Bicerin, founded in 1763, or the Art Nouveau Caffè Baratti & Milano, opened in 1873.
Sacco says that November, when the tournament will be held in 2021, is an ideal time to visit his hometown. "It's not too hot and not too cold," he said. "November is one of the best months in Torino. There's a modern art festival and it's the month where you can find white truffles, which come from Alba, near Torino."
There are 46 Michelin star restaurants in Piedmont, nine of them in Turin.
The key sporting rivalry in Turin that defines relationships and establishes bragging rights is the Derby della Mole, which pits local football clubs Juventus and Torino against one another. The derby is named after the Mole Antonelliana, a striking 19th Century building crowned with a huge dome and conical spire. You can take a glass elevator to the top for panoramic views of the city. It was once a synagogue but is now home to the Cinema Museum.
Sacco, a Juventus fan from before birth by his reckoning, says that Torinesi tend to support Torino, while Juventus is supported by the working class, particularly those who came from other parts of the country to work in Turin in the 1970's. If you don't have a chance to take in the derby while in town, you can at least tour Juventus' stadium, which has a museum devoted to the team's history.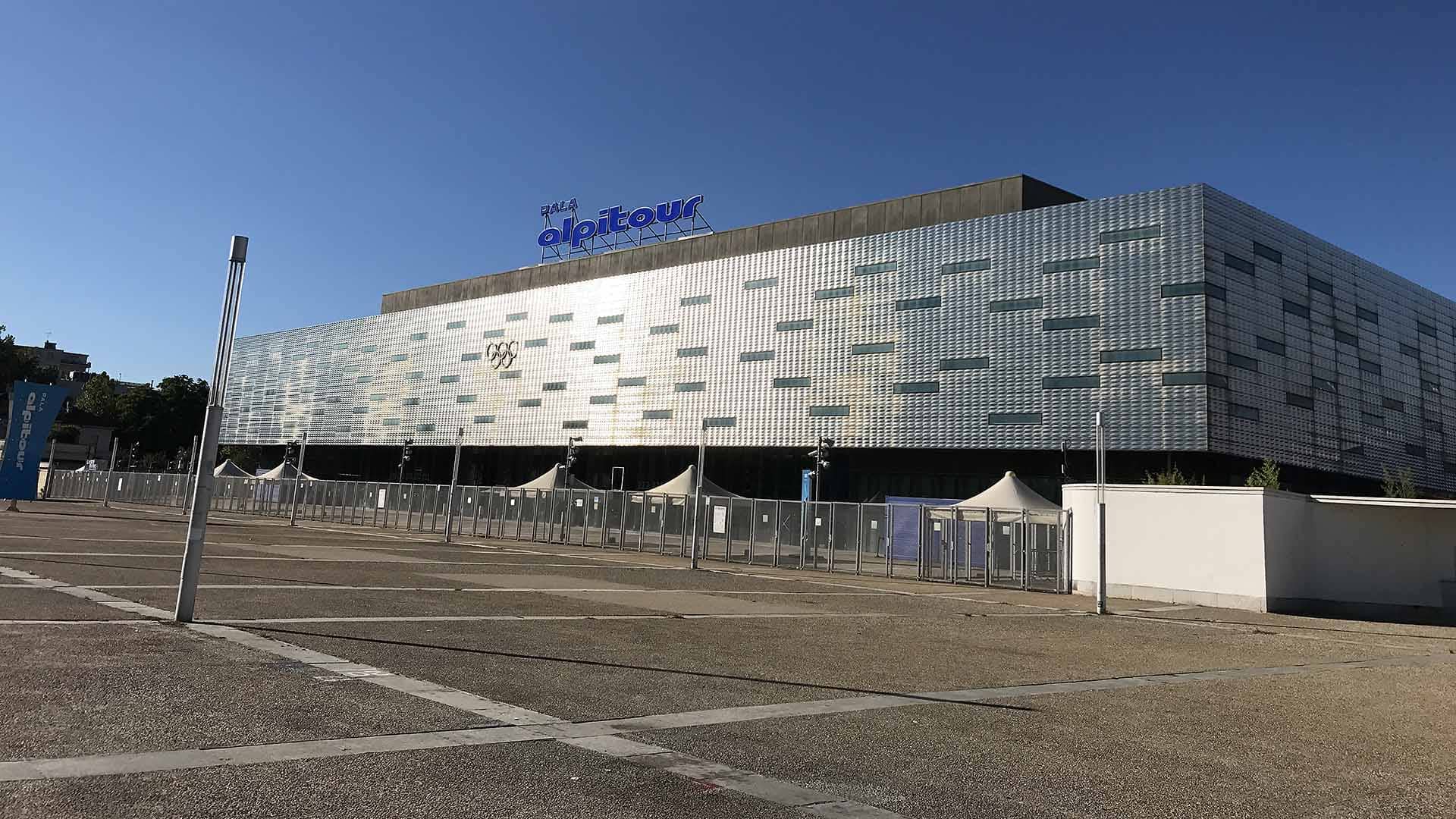 Sacco says that the city is handling the pandemic quite well and is confident it will be more than ready to host tennis fans in a full arena at this time next year.
The arena is located across from one of the city's loveliest parks and has great public transportation links with the city centre, which is just a few minutes away. Turin is just an hour away from Milan by high-speed train or two hours to the Bergamo airport, which is service by a number of low cost carriers like Ryanair.
The city known as the cradle of Italian liberty is known as one of Italy's commercial capitals and is among its wealthiest cities, but Sacco insists that it's also a youthful place with more than 100,000 students where people know how to have fun. As the locals say in Piedmontese dialect, a l'é tut bin— everything is fine in Torino.
"Torino is full of open-air bars, we go out onto the streets, we drink coffee and wine until late into the night," he says. "Come to Piazza Vittorio, one of the biggest squares in the world, it's full of people eating outside, it's a big party for everyone. You have to come see it yourself."