Sousa Triumphs On Home Soil In Final Match Of 2020
The 2020 ATP Challenger Tour season came to a close on Sunday afternoon in Maia, Portugal, as one of its native sons lifted the trophy. Pedro Sousa raised his arms in triumph, celebrating the 57th – and last – title of a season no one will ever forget.
Sousa clinched the eighth Challenger crown of his career, marking the fourth straight year in which he has been the last man standing at a tournament. The 32-year-old rises to No. 105 in the year-end FedEx ATP Rankings, just six spots off his career-high position.
"It couldn't be better," said Sousa. "I'm a little relieved, because I had lost four finals in a row, three of them in Challengers, so I was getting a little bit worried. But fortunately today I managed to handle the pressure well and ended up winning the title."
Sousa found himself in the winners' circle for the first time since August 2019, defeating Spain's Carlos Taberner 6-0, 5-7, 6-2 for the title on Sunday. He needed two hours and five mintues to earn the hard-fought championship victory. It was a historic achievement for Sousa, whose eight titles move him into a tie with Rui Machado for the all-time lead among players from Portugal. Now retired, Machado is the Davis Cup captain and National Technical Director for Portuguese tennis.
"The first set was perfect, but I knew the match was going to be tight," Sousa added. "It's impossible to play a final and think that things are going to go well all the time. He improved in the second set and I lost a bit of my level, with some nerves in the mix, but luckily I still had time to win the match in three."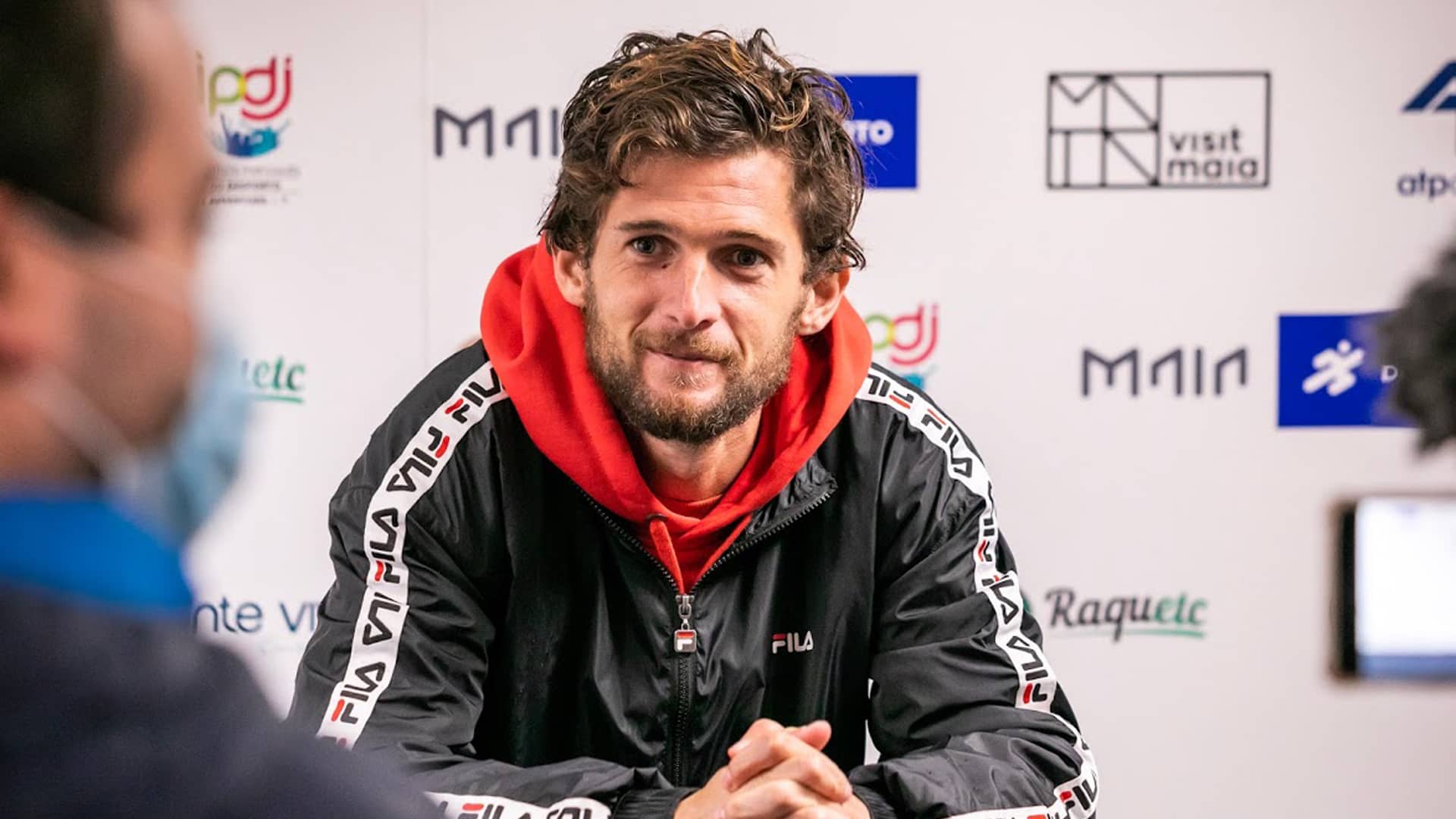 At the age of 32, Sousa is playing the best tennis of his career. He reached a combined four finals in 2020, including three at the Challenger level and his first on the ATP Tour. It was in Febraury that he competed for the title at the ATP 250 event in Buenos Aires, eventually falling to Casper Ruud.
"Next year I want to continue climbing," the Portuguese No. 2 added. "I am working hard and focus every day on improving my ranking. This year was positive for me, but I want to play as many ATP Tour tournaments as I can in 2021."
Portuguese Title Leaders – ATP Challenger Tour

| | |
| --- | --- |
| Player | Titles |
| Pedro Sousa | 8 |
| Rui Machado | 8 |
| Gastao Elias | 7 |
| Fred Gil | 6 |
| Joao Sousa | 5 |
| Nuno Marques | 5 |