Win & You're In! Djokovic, Zverev Vie For SF Spot
Three years ago, when Novak Djokovic squared off against Alexander Zverev in the Internazionali BNL d'Italia final, in their first meeting, the Serb came into the match looking invincible. He hadn't dropped a set in the tournament and had just beaten up on Roberto Bautista Agut, Juan Martin del Potro and Dominic Thiem, dropping only a single game against the Austrian star.
At the time, Sascha Zverev was 20, with a FedEx ATP Ranking of No. 17. But Zverev shocked Djokovic and the tennis world with a 6-4, 6-3 win, securing a place in the Top 10 for the first time. After the match, he spoke about how his career expectations had evolved over the years.
[DATA DIVE]
"When I was 11 or 12, I thought I'd probably win about four Slams already by the age of 20," said Zverev, who met all the top stars when he was a little boy, thanks to his older brother, Mischa, who was on the Tour. "Then when I was 16, everything started to be more realistic. I could not imagine Top 10 by the age of 20. It's something truly amazing."
The following year, 2018, Djokovic scored two convincing wins against the German, dropping just three games against him in Shanghai and only five in a one-sided round-robin match at the Nitto ATP Finals. But Zverev pulled off another shocker, beating Djokovic in the final of the event. On Friday afternoon, he'll have another chance to upset the World No. 1 with a victory in a winner-moves-on, loser-goes-home showdown at The O2.
Djokovic comes into the match coming off a surprisingly flat performance in a straight-sets loss to Daniil Medvedev. He said after the match that he went through a spell of not feeling well for 15-20 minutes but was feeling better by the end of the match. On media day last week, the Serb champion said that Medvedev and Zverev were two of the most dangerous opponents in the sport.
[WATCH LIVE 1]
"Zverev and Medvedev are probably in the best form of anyone at this tournament indoors," he said. "They've won two tournaments in a row and played in the finals in Paris. Those guys are very tall and have big serves and lots of weapons from the back of the court, solid backhands and forehands also. They're complete players both of them and [they have] similar styles. You have to be at your best to win against those guys the way they're playing indoors."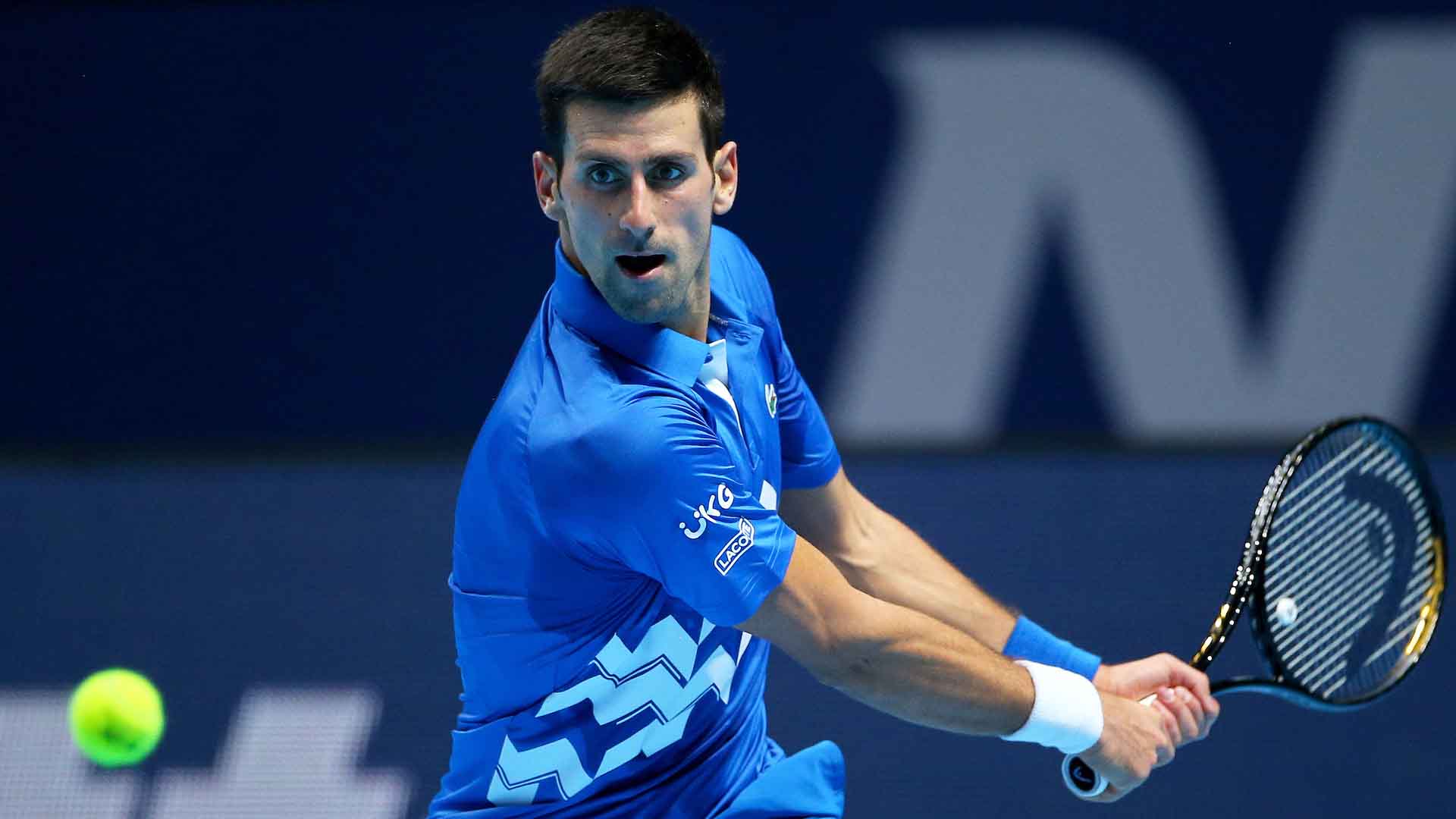 Nole, as he's called in the Balkans, owns a 3-2 edge in their budding rivalry. They haven't faced each other since Djokovic beat Zverev at Roland Garros last year in straight sets in the quarter-finals. Zverev appeared to be struggling with his second serve in his opening loss to Daniil Medvedev, but righted his ship in his second match, a win against Diego Schwartzman, firing 10 aces against just three double faults.
Both lost in straight sets to Medvedev, but Novak got past Schwartzman in two sets, whereas the Argentine took Zverev the distance before succumbing. The keys to the match will be Zverev's serve and Djokovic's consistency. The Serb made an uncharacteristic 22 unforced errors against Medvedev. Assuming Djokovic cleans up the errors, he'll be the favourite. But he won't be the prohibitive favourite that he was coming into their previous encounters. A huge serving day from the German could help him engineer another upset. Zverev said last Friday that he's looking forward to the challenge.
"Novak is a great player no matter where you play him. He's tough to beat," Zverev said. "I played him twice here in the same year. Obviously I won once, I lost once. He's going to be difficult. I think he's the favourite in our group and everybody's going to look forward to playing him. You have to play your best to have a chance against him."