Best of 2020: Player Retirements
Continuing our Season In Review series, ATPTour.com looks at the players who retired in 2020.
Bob Bryan and Mike Bryan (Retired: 26 August), Career-High No. 1
From their first professional tournament at the 1995 US Open, when, as 17-year-olds, they were mistaken by opponents for ball kids and not initially given accreditation badges, to winning 1,108 tour-level matches together, Bob Bryan and Mike Bryan made their mark. The twins promoted doubles as a fun, social pursuit that taught key life skills, while demonstrating incredible skill.
The American brothers were the perfect ambassadors for doubles on and off the court and they increased the popularity of the discipline through their remarkable success. The Bryan Brothers captured an Open Era record 119 trophies as a team, including all four Grand Slams, all nine ATP Masters 1000s, the Nitto ATP Finals and the Olympic men's doubles gold medal. The 10-time year-end No. 1s, known for their signature chest bump celebration, also finished their careers with the all-time team records for Grand Slam titles (16 from 30 finals) and ATP Masters 1000 crowns (39 from 59 finals).
The 14-time ATP Tour Fans' Favourite Team award winners made their final ATP Tour appearance at the Delray Beach Open by VITACOST.com in February. Rather fittingly, the Bryans ended the event with a tournament record sixth doubles crown. The American twins finished their careers with a 1,108-359 team record.
"We're most proud of the way we devoted ourselves completely to the game and gave our full effort every day," said Bob Bryan. "Our loyalty toward each other never wavered and we are leaving professional tennis with zero regrets. We'll miss the competition and camaraderie amongst the players. We'll also miss the excitement of gearing up for a big match and playing for the roar of the fans."
"We feel it's the right time to walk away," said Mike Bryan. "We've given over 20 years to the tour, and we are now looking forward to the next chapter of our lives. With that said, we feel very blessed to have been able to play the game of doubles for so long. We are grateful to have had the opportunities in the beginning of the year to play and say our goodbyes to the fans. Winning our final event in Delray Beach and clinching the Davis Cup tie in Honolulu are moments we'll forever remember and cherish."
Santiago Giraldo (Retired: 6 October), Career-High No. 28
Across his 16-year professional career, Santiago Giraldo claimed 168 tour-level wins and reached ATP Tour finals at 2011 Vina del Mar (l. to Robredo) and 2014 Barcelona (l. to Nishikori). The Colombian, who rose to a career-high No. 28 in the FedEx ATP Rankings on 29 September 2014, also captured 10 ATP Challenger Tour trophies.
Giraldo finished seven consecutive seasons inside the Top 100 of the FedEx ATP Rankings (2010-16) and reached the third round at a Grand Slam on three occasions. The Pereira native met Andy Murray in the third round at Roland Garros in 2012 and made back-to-back third-round appearances at Wimbledon in 2014 (l. to Federer) and 2015 (l. to Kudla).
Giraldo earned two Top 10 victories during his career. In his most memorable ATP Masters 1000 run, the Colombian beat former World No. 1 Lleyton Hewitt, Jo-Wilfried Tsonga and then-No. 8 Murray in consecutive matches to reach the quarter-finals at the 2014 Mutua Madrid Open. Giraldo also defeated 2014 US Open champion and then-No. 10 Marin Cilic en route to the 2015 Geneva Open semi-finals.
"I started at 15 and now, at almost 33, I've decided to say thank you and put a full stop at the end of this journey," said Giraldo. "I did the best I could, and I gave everything I had. I remember that curious, unique, explorative and rebellious boy who left his home at just 12 years of age, carrying only his racquets and his dreams, until he arrived here today. I don't regret anything I did."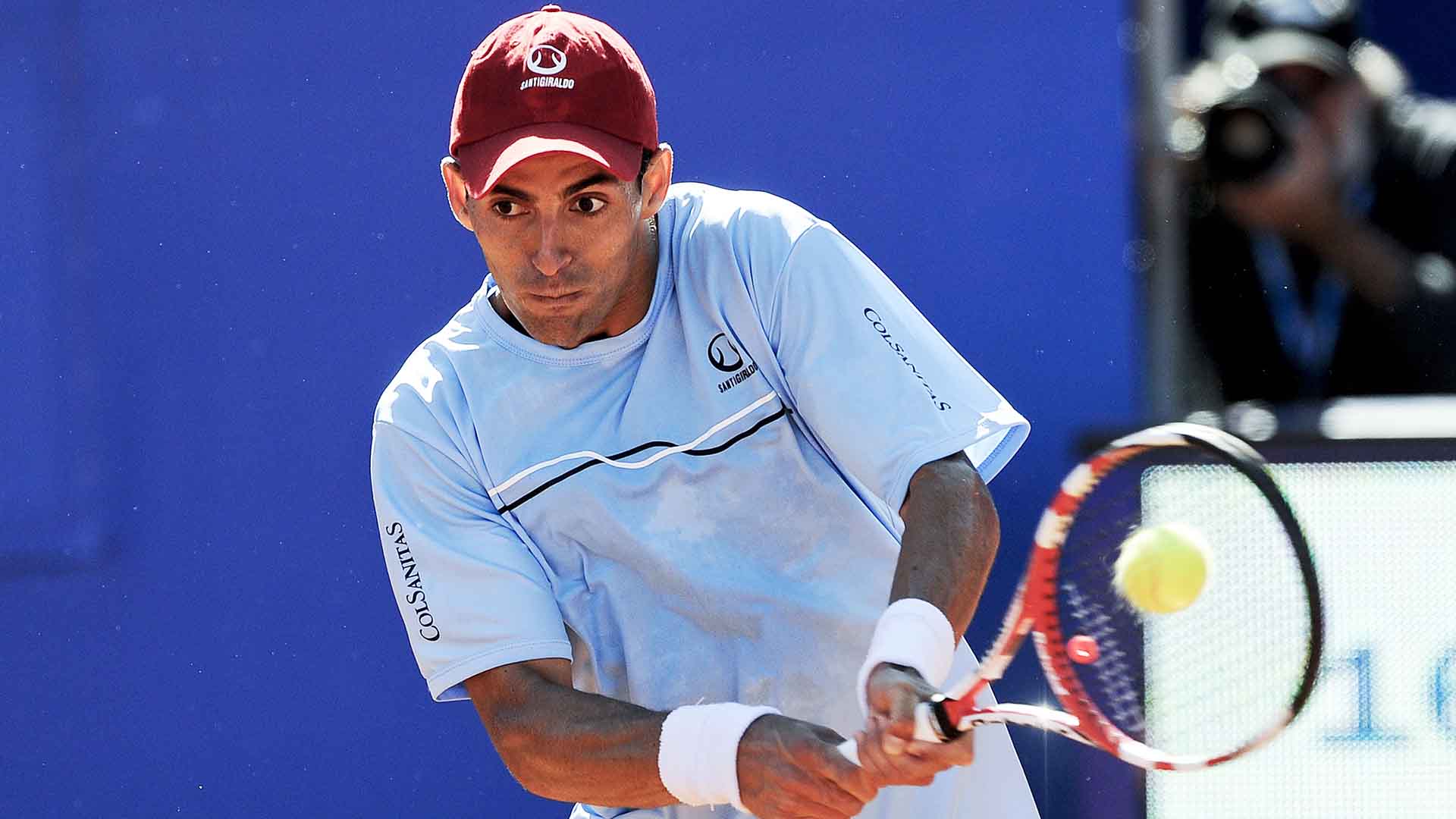 Steve Darcis (Retired: 15 January), Career-High No. 38
The 5'9" Belgian captured two ATP Tour crowns during his 17-year professional career. Darcis entered 2007 Amersfoort seeking his first tour-level victory, and he dropped just one set from qualifying to earn eight consecutive wins and his first ATP Tour title.
Darcis doubled his trophy count with a title run at 2008 Memphis and finished as runner-up in his second straight Amersfoort final appearance later in the year. The two-time ATP Tour titlist reached the third round at two Grand Slams — 2011 Roland Garros and 2017 Australian Open —but he will be remembered best for his first-round performance at Wimbledon in 2013.
Darcis earned the biggest win of his career on Centre Court at SW19, where he stunned two-time champion Rafael Nadal in straight sets. At No. 135 in the ATP Rankings, Darcis was the lowest-ranked player at the time to defeat Nadal at a Grand Slam event. The Belgian was known for his creative game. He used his one-handed backhand to great effect, especially his slice.
"I made a successful comeback in 2019, but after Wimbledon, I got problems again with my shoulder. Mentally and physically, I'm no longer at my best," said Darcis in October 2019. "Plenty of strong career moments will stay with me forever."