In pictures: latest key Ferrari technical developments | 2020 Tuscan GP
We delve into the latest Ferrari Formula 1 technical developments on display ahead of the Tuscan Grand Prix at the Mugello Circuit
Mechanics push the Charles Leclerc Ferrari SF1000
Top down overview of the Ferrari SF1000 as it is pushed around the pitlane by the mechanics. Note the boxes on the floor of the car which are used to protect pitot tubes that are housed in the floor and will collect extra during FP1 tomorrow. The boxes are used to prevent any accidental damage occurring.
Charles Leclerc Ferrari SF1000
A fantastic overview of the SF1000 in its revised livery to celebrate the team's 1000th race in Formula 1. It affords us a great view of the bargeboard region, which Ferrari is still using the slotted splitter extensions on the reference plane.
Ferrari SF1000 of Sebastian Vettel
A top down view of the SF1000's front end shows the shapes and contours of various surfaces, such as the suspension fairings, which are designed to improve aerodynamic performance.
Ferrari SF1000 front wing detail
This shot of Ferrari's nose shows us the cape and turning vanes, both of which should work together to feed airflow back down the car.
Comparison between Mercedes, Ferrari, RedBull and McLaren rear wings.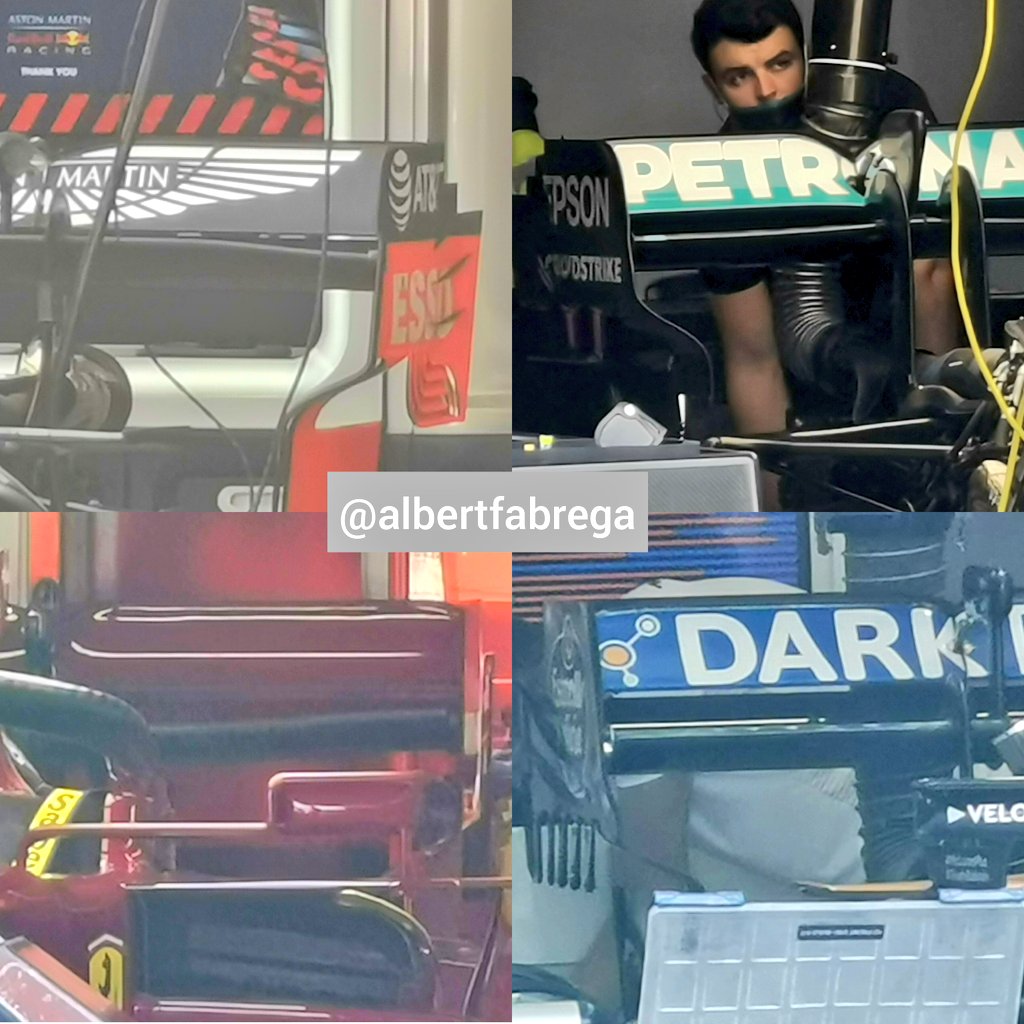 The post In pictures: latest key Ferrari technical developments | 2020 Tuscan GP appeared first on Scuderia Fans.