Rivalry Reflections: How Federer & Djokovic Make Each Other Better
Despite having faced off 50 times in one of the sport's most prolific rivalries, Roger Federer and Novak Djokovic continue to find new ways to push each other to a higher level, and delight tennis fans in the process. On a recent episode of ATP Uncovered presented by Peugeot, Federer and Djokovic looked back on their rivalry, their most memorable clash and what makes their match-ups so special.
Having faced off so many times on the biggest stages over the past 14 years, it's hard to find two players who know each other's game inside and out like Djokovic and Federer. Their 50 matches make their ATP Head2Head rivalry the second-most prolific in the Open Era, only trailing Djokovic and Rafael Nadal's 56 matches.
"I've played so many thrilling matches with him over the years," Djokovic said. "Every time I step on court against him it's thrilling, it's very exciting because it kind of exceeds that match. It goes beyond the sport."
Part of what makes a Djokovic-Federer clash so electrifying is that they've met at the semi-finals or final of Grand Slams, ATP Masters 1000 and the Nitto ATP Finals in 18 of their past 20 matches. With so much on the line each time they meet, every match forces the current and former World No. 1s to bring their best and push beyond their limits.
The two champions embody different playing styles, with Djokovic's court coverage and clean hitting pitted against Federer's attacking prowess. The contrast in styles plays out in their see-saw, marathon encounters, and proves to be equally electrifying across all surfaces.
"Novak, obviously he can play on all the surfaces extremely well," Federer acknowledged. "He always brings a certain level of play, which is extremely high, so to beat him you have to be at your best.
"He's a great mover, and I have great coordination, so we match up well against each other."
Perhaps their most unforgettable clash in recent memory, Djokovic highlighted the Wimbledon 2019 final against Federer as not only one of the best matches in their rivalry, but one of the best of his storied career.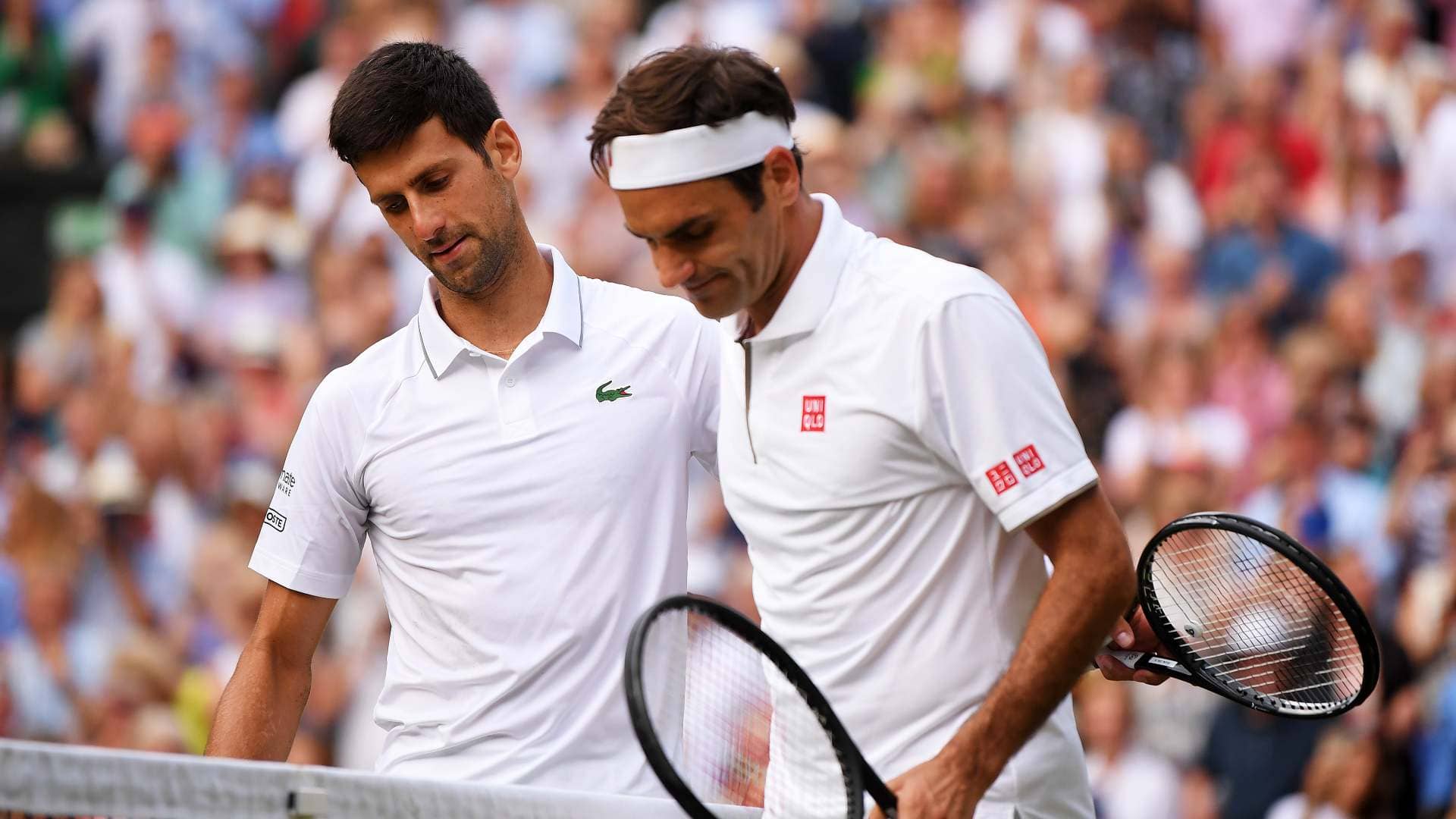 "It would probably be [in the] top two, top three matches I've ever played, this final against Roger," Djokovic acknowledged at the time. "Probably the best, most exciting, and most demanding – both physically and mentally and in every aspect – matches that I ever played."
The Serbian player had to save two match points on Centre Court to defend his title in an epic five-set battle, triumphing after a marathon 7-6(5), 1-6, 7-6(4), 4-6, 13-12(3) clash that lasted four hours and 54 minutes – the longest final in Wimbledon history.
"You do look back and you do appreciate the fight and the battle and the type of match," Federer reflected after the final. "You can't always be part of a match like this, so when they come around you have to appreciate them."
Djokovic and Federer have met twice since that Wimbledon final, splitting their results with the Swiss claiming revenge at last year's Nitto ATP Finals. The World No. 1 returned the favour in the 2020 Australian Open semi-finals to extend his FedEx ATP Head2Head lead to 27-23.
Neither 33-year-old Djokovic nor 39-year-old Federer show any signs of slowing down soon, with both players still ranked inside the Top 5 as their legendary rivalry continues to delight fans in its third decade.
"I think actually rivalries are super important in sports, I think it also makes the game more popular," Federer said. "I think you always need somebody who you can have a good rivalry with. With me… and with Djokovic, thank god I had them… I think we get the best out of one another."