Schwartzman's Home Thriller Among Best ATP Tour Comebacks Of 2020
Some matches are straightforward. One player is simply better than his opponent and he uses physical and tactical advantages to earn a victory. Other times, things get complicated.
Comebacks may look messier on paper, but they could have longterm effects on both the winner and loser. Someone who battles from the brink of defeat can turn around his season, while giving up a lead could send the loser into a funk.
The past two days, ATPTour.com has looked at the best ATP Tour matches of the season. Now, we will reflect on the most memorable comebacks of 2020.
5) Jiri Vesely def. Ricardas Berankis, Tata Open Maharashtra, Pune, SF, 8 February 2020 (Match Stats)
Jiri Vesely and Ricardas Berankis were both the No. 1 junior in the world. Berankis, 30, is three years older than Vesely, but they both showed their potential before arriving on the ATP Tour.
Both men have earned Top 10 wins and cracked the Top 50 of the FedEx ATP Rankings, but they haven't consistently gone deep in tournaments week-in and week-out. That made their semi-final at this year's Tata Open Maharashtra even more important.
Vesely, the 2015 Auckland champion, was pursuing his first final since 2015 Bucharest. Berankis has never won an ATP Tour title.
You might have expected Vesely — who at 6'6" is nine inches taller than the Lithuanian No. 1 — to dictate play in the key moments, but that wasn't the case. Berankis battled to 6/3 in the final-set tie-break by controlling the action from the baseline, as Vesely — who saved two match points in his Pune quarter-final against Ilya Ivashka — was forced to drop back and defend.
Berankis had four match points in the tie-break, including two that he controlled. At 6/5, he rushed into net to put away a floating forehand volley, but missed in the net. At 7/6, the Lithuanian went for an inside-out forehand winner and missed wide. Instead, Vesely, who hit 28 aces, advanced to the final 6-7(8), 7-6(3), 7-6(7) after three hours and two minutes.
"I am very happy with my performance and my fighting spirit." said Vesely, who went on to lift his first trophy in more than five years. "I didn't give up… In total he had four match points and I kept fighting. It just paid off today."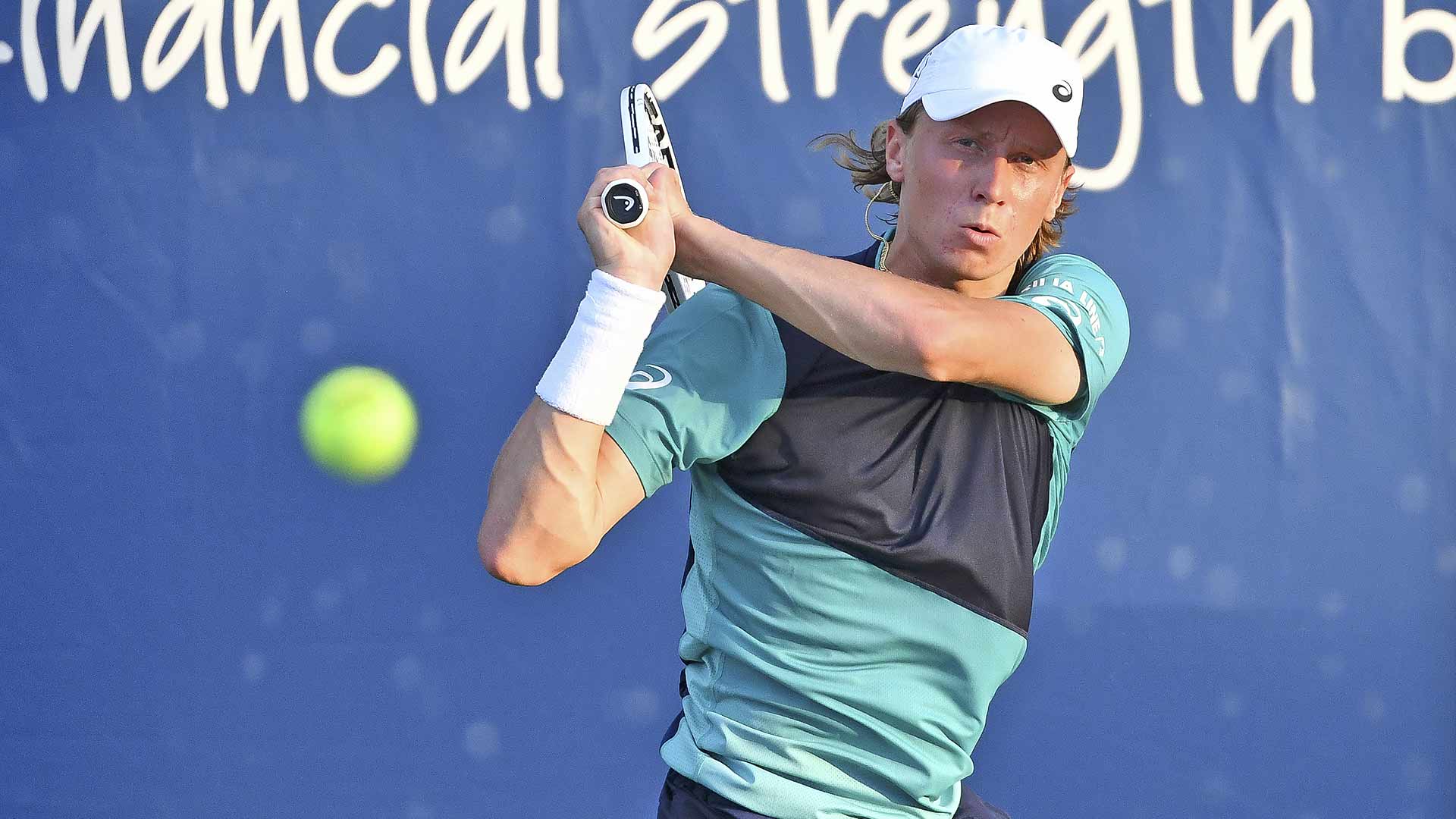 4) Emil Ruusuvuori def. Sebastian Korda, Western & Southern Open, New York, R1, 23 August 2020 (Match Stats)
It's not often that one of the comebacks of the year is completed by a player who had control of the match in the first place, but that was the case in this clash between #NextGenATP stars.
Both Sebastian Korda and Emil Ruusuvuori were pursuing their first ATP Masters 1000 main draw triumph. World No. 100 Ruusuvuori, who was ranked 125 spots higher than Korda, played solid baseline tennis to take a 7-6(3), 4-2 lead. But Korda, who is an impressive ball-striker, found his rhythm and not only rallied to force a third set, but took a 5-2 lead in the decider. Ruusuvuori slightly dropped his level, and that was the only opening Korda needed to shift the tide.
"I had him in the second set, there's no doubt about it," Ruusuvuori said. "But then it was one of the biggest comebacks in my career."
The Finn never panicked. On the grounds of the USTA Billie Jean King National Tennis Center, where he beat Korda in the 2017 US Open boys' singles event 6-3, 6-3, Ruusuvuori pulled off a far more memorable victory.
The 21-year-old limited his errors and forced Korda to take the match from him. With a battle against Top 10 star Matteo Berrettini on the line, it was Ruusuvuori's solid play that frustrated Korda in the key moments as the American's level dropped towards the finish line. Ruusuvuori triumphed 7-6(3), 4-6, 7-5, saying: "It was a really difficult match, especially mentally. There were a lot of ups and downs. I didn't play the best at any time in this match. But I survived, that's the key."
Although this was a disappointing moment for Korda, his competitive spirit was a sign of things to come, as just a month later he reached the fourth round at Roland Garros.
3) Diego Schwartzman def. Pablo Cuevas, Argentina Open, Buenos Aires, QF, 14 February 2020 (Match Stats)
Diego Schwartzman only stands 5'7", but he leaves it all on the court every time he competes. It was no different at this year's Argentina Open in front of his home fans.
After beating countryman Federico Delbonis at nearly 2:30 a.m. in his second-round match, Schwartzman quickly returned to play Uruguayan shotmaker Pablo Cuevas in the quarter-finals. The atmosphere was reminiscent of a football match, with the Buenos Aires crowd fully behind its man.
This was a classic battle between clay-court stalwarts, grinding from behind the baseline until they could find a tactical advantage in the rally and step into the court to go for a big shot. Schwartzman tended to be more aggressive with his power, while Cuevas showed his feel when given the chance.
For most of the match, Cuevas pumped himself up whenever he won a point, but otherwise you could hear a pin drop. However, as the clash wore on, the fans began applauding him and audibly ooh'ing when the Urugayan hit a sensational shot.
In the second-set tie-break, the home crowd was raucous, attempting to push Schwartzman into a decider. For every point he won, fans got on their feet and roared in approval before breaking out into chants. It appeared that would not be enough, as Cuevas earned four match points, with two of those points coming on his own serve.
The Uruguayan, a six-time ATP Tour champion, threw everything but the kitchen sink at the home favourite, including an uncharacteristic serve and volley. But Schwartzman refused to miss, eliciting errors on three of the points and hitting a backhand winner on the fourth. After winning the tie-break 13/11, he lifted his right arm and looked around at the crowd, which was again on its feet cheering.
Schwartzman appeared in control with an early break in the decider, but Cuevas got back on serve and earned two break points at 4-4, However, he came up short in lengthy baseline rallies and Schwartzman held on, even as his movement looked hampered. That forced the Argentine to go for even more from the baseline, ultimately helping him to a 5-7, 7-6(11), 7-5 win after a marathon of three hours and 42 minutes.
It was a memorable comeback for Schwartzman, who was unable to play his semi-final due to an adductor injury. Even so, the Argentine's battling spirit propelled him to a career-best season in which he cracked the Top 10 of the FedEx ATP Rankings for the first time and qualified for the Nitto ATP Finals in London.